'Atheist' Dating Sites*
Along with Atheist Passions (the site you are on now), the sites listed below all focus on connecting atheist and agnostic singles with others who are interested in dating atheist singles or agnostic singles. The sites listed below range from those focused on Atheist Dating to others focused on Atheist Chat. The primary goal is to connect people though. Each site, regardless of the company running it, shares many of the same characteristics as many of the other sites. So, if you are looking for a great dating site focused on Atheist singles, then there are MANY here to choose from, so look through the ones below to find the one that seems like the best fit for you.
AD

Atheist Online Dating
Find Atheist Singles Here
Atheist Online Dating is part of a large network of online dating sites filled with atheist singles and agnostic singles. If you are looking for someone who understands there is no magic man in the sky or evil devil with horns waiting to get you with his pitchfork, then Atheist Online Dating is perfect for you. Join for free and start browsing other ungodly singles!

Atheist Dating Connexion
Meet Atheist Singles! Sign Up and Find Love Tonight!
With all the bad things that go on in this world like war, famine, natural disasters, and many other situations that occur, it is hard to believe in a higher power. So, join a site where people aren't worshipping whatever God their parents taught them to believe in. Meet Free Thinkers!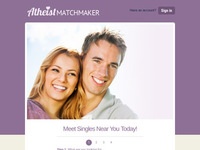 Atheist Matchmaker
Find Out Why It Makes Sense To Date An Atheist With Atheist Matchmaker
If religion is not important to you when looking for a mate, and you consider yourself an Atheist, then why not try out Atheist Matchmaker? Meet Godless cuties now!

Atheist Chat City
Think Freely - Chat at Atheist Chat Room
Atheist Chat City brings together all those free thinkers who don't let religion get in the way of making connections and living freely!

Agnostic Dating Site
Meet Local Agnostic Singles
If you have ever wanted to be the member of a dating site that is aimed exclusively at single agnostics then you will be thrilled to have found Agnostic Dating Site!
AD

Atheist.Dating
Meet and Date An Atheist Near You
Meet real Atheists near you. Chat, Message and connect on the top rated Atheist Site and App online.

SeniorNext: Atheists
Feel Young Again! Meet Atheist Seniors Seeking Romance!
Enrich your love life and find true companionship at Senior Next Atheist. Date elderly singles who love to think rationally. Find senior Atheists near you.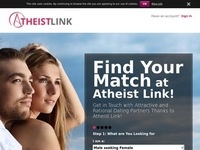 Atheist Link
Connect With Other Non-believers At Atheist Link
At Atheist Link, you'll quickly realize that you're not alone in your lack of conviction. See who else shares your disbelief and connect with them anytime you like!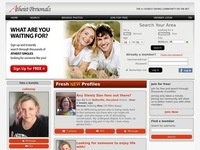 Atheist Personals
Welcome to Atheist Personals - Your One-Stop Site for Atheist Dating Online
Atheist Personals is a 100% FREE dating site for Atheists. Create a profile for free and maybe you will meet your 'soul' mate today.

Atheist Dating Service
Meet like-minded singles at Atheist Dating Service!
Free Atheist dating service personals for Atheist singles and friends. Find Atheists in your town now! Create your free profile and find your match!
AD

Dating For Atheists
Dating For Atheists, Dating for Rational Individuals
Meet single men and women that don't care about religion. Dating For Atheists will become your number one dating spot, so join now and find that someone special today!

Agnostic Dating Service
Be Sure About Love with Agnostic Dating Service
At Agnostic Dating Service you will find the kind of love that is lasting, deep and committed. Create your profile for free and search for somebody you can genuinely care for.

Agnostic Social
Meet Agnostic & Atheist Singles Online
Agnostic Social helps connect singles who do not believe in an invisible man in the sky who gives everlasting peace or eternal hell. If you are interested in a site that connects faithless heathens, then this is the site for you. Note, only upgraded members can use the Advance Search option to narrow member results to those who do not believe in God. So, take your time and check out the site. If you like what you see, maybe it will be worth upgrading to take advantage of all the features available. Have fun!
Atheist Parents
Parenting Without Belief
Less a dating site than a social network for Atheist and Agnostic parents. "Dedicated to helping parents worldwide to raise well-educated, thoughtful, ethical, socially responsible, environmentally aware, and most importantly, godless children."
The Free Thinker's Match Maker
Dating site for those who identify as 'Free Thinkers'
Activity within the site appears spotty based on the homepage, but if it feels right for you, take a look. It seems to be one of the oldest 'Free Thinker' focused dating websites online.
*Sites listed on this page are a combination of ads, affiliate related Sites and general non-partnership related sites that match the theme of Atheist Passions.